Health, Safety & Environment
HEALTH, SAFETY & ENVIRONMENT
MIE is certified with ISO 45001:2018 (Occupational Health & Safety) ,ISO 14001:2015 (Environmental) & ISO 9001:2015 (Quality), these three Management System are integrated and called MIEIMS, MIE obtained ISO 45001:2018 in 2011 while ISO 14001:2015 was certified in 2016. For these past year, MIE HSE has shown tremendous performance with zero NCR and has successfully gone through a lot of external audits for prestigious awards.
With the certification of ISO 45001:2018 and ISO 14001:2015, MIE complies with all applicable legal requirements, provide training and awareness pertaining to HSE, maintaining zero major incidents and illnesses, and preventing for a major environmental incident in MIE.
HSE Policy
Provide safe and healthy working conditions for the prevention of work-related injury and ill-health

Take proactive steps towards protection of the environment, prevention of pollution and conservation of the environment.

Fulfil relevant legal requirements, other requirements and compliance obligations

Eliminate hazards and reduce HSE risks

Continual improvement of the MIEI Management System to enhance HSE performance.

Provide consultation and participation for staff, workers and relevant interested parties.
AWARDS
Achievements of Safe

Manhours without Lost Time Injury (LTI)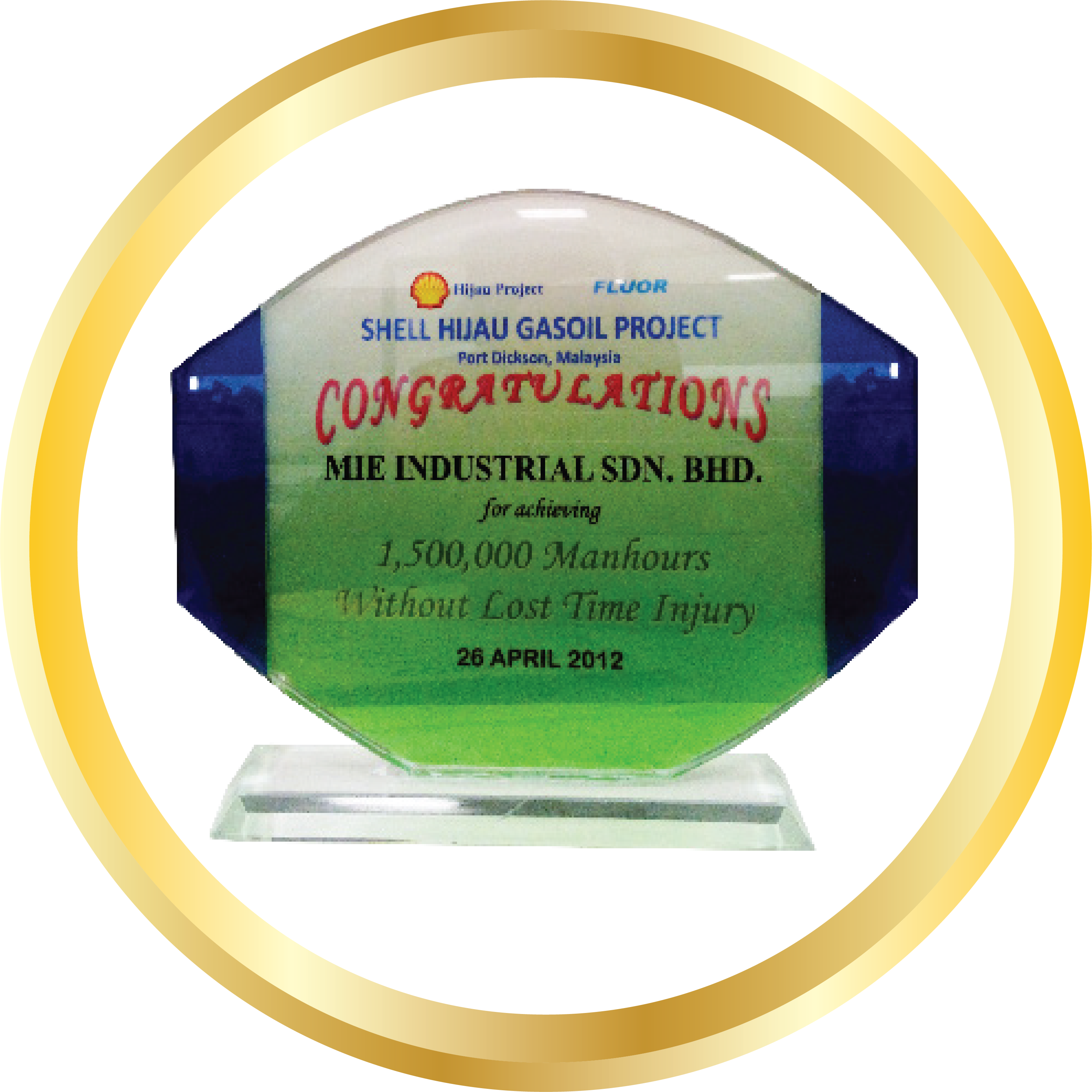 SHELL HIJAU
SHELL HIJAU
IDPT
SAMUR
TGAST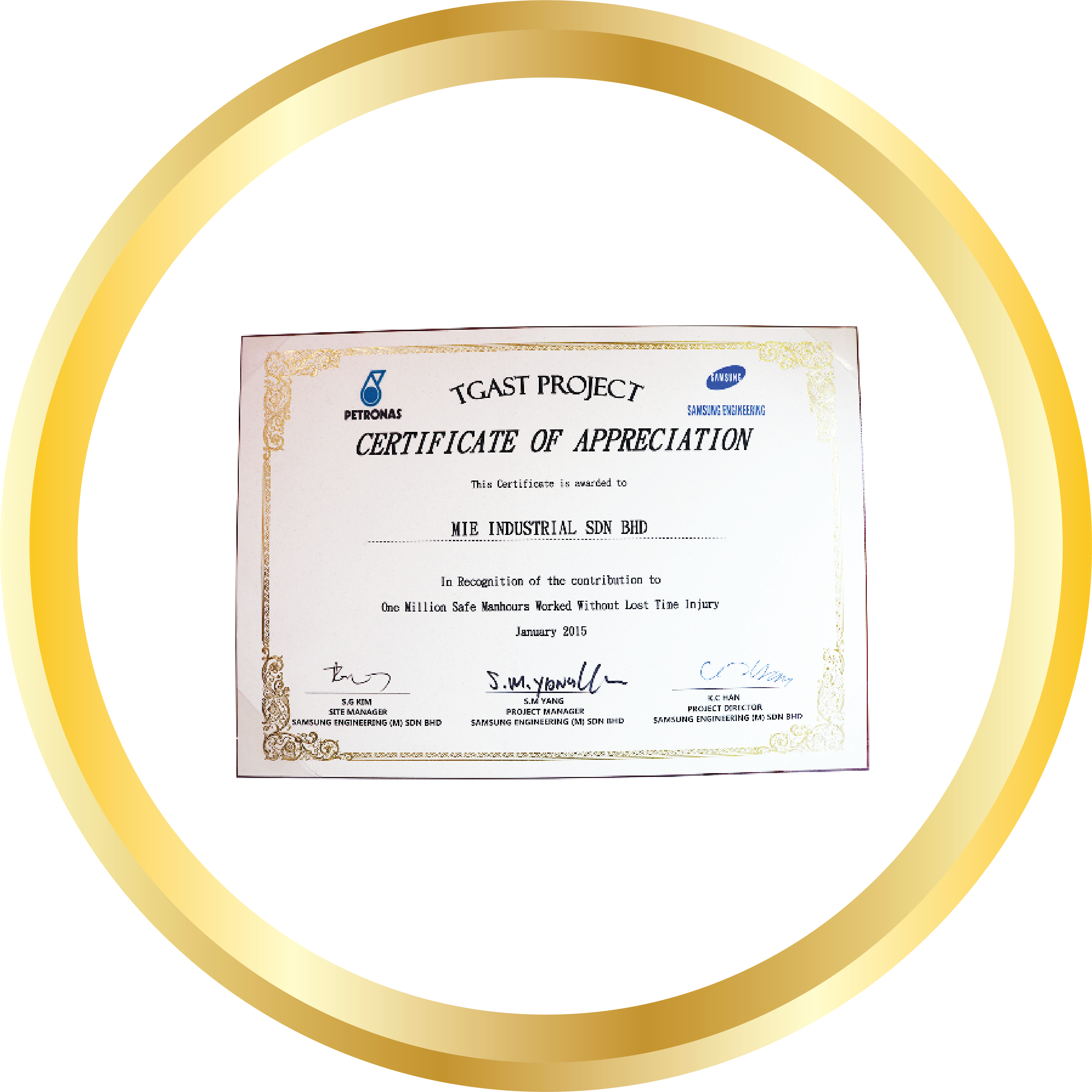 TGAST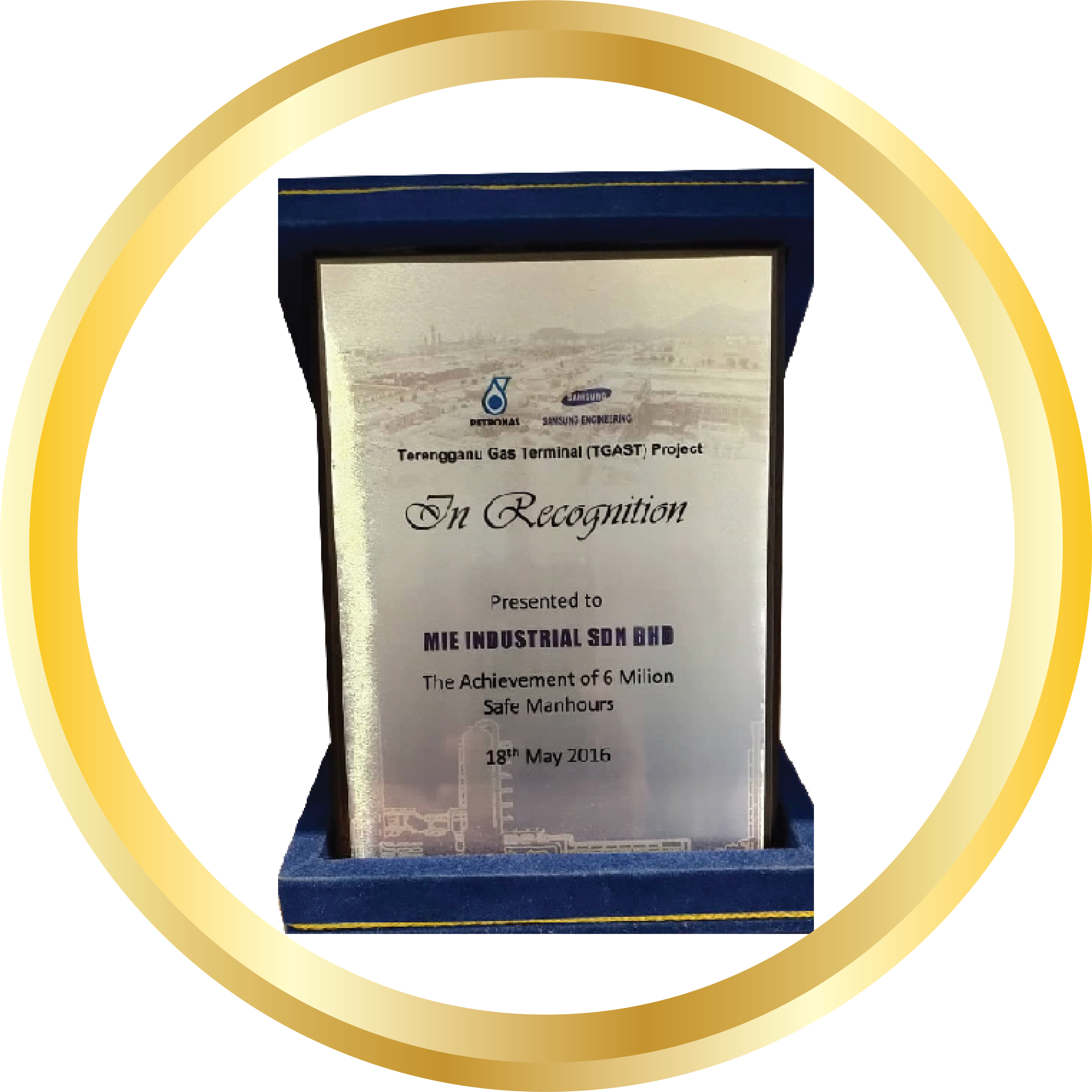 TGAST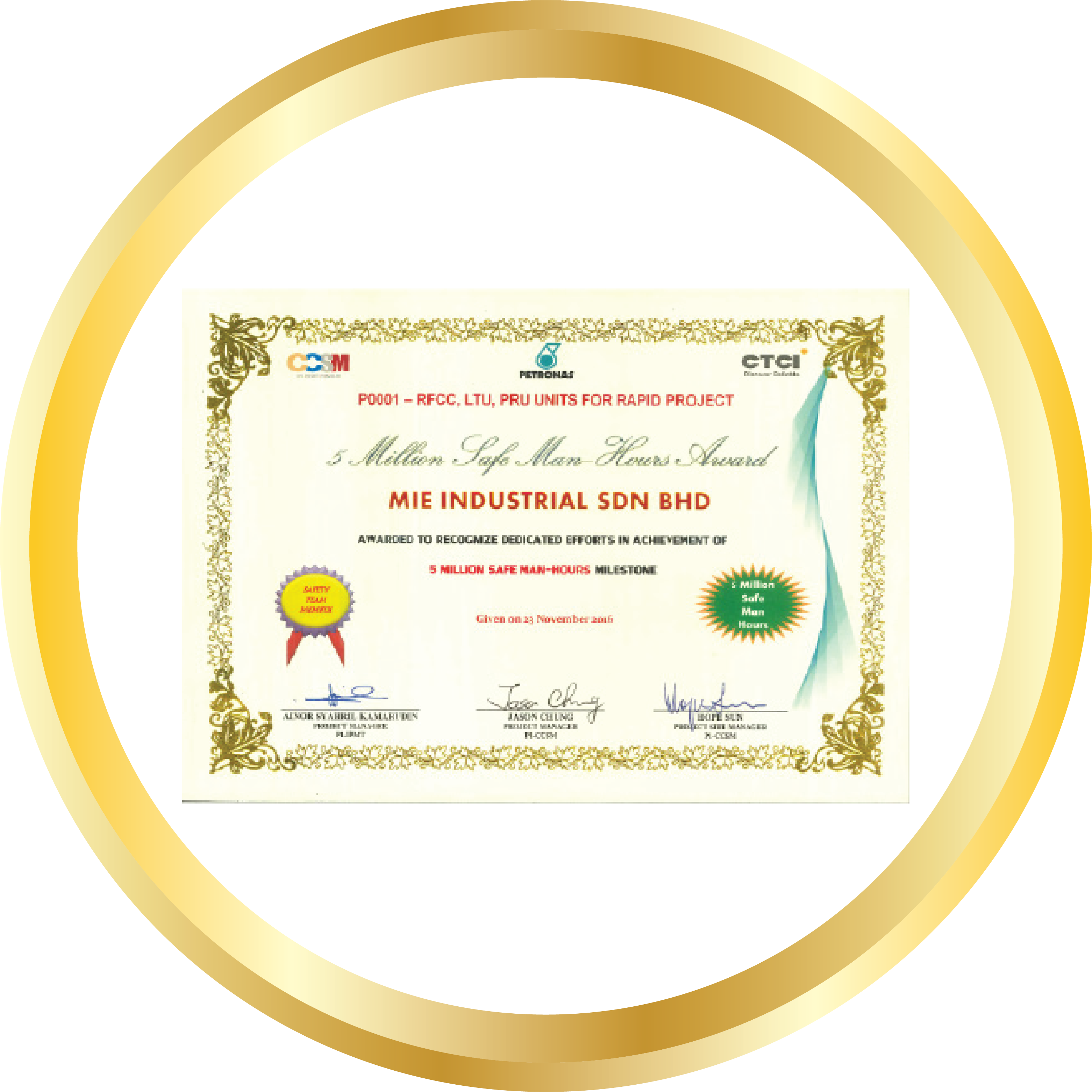 RAPID P1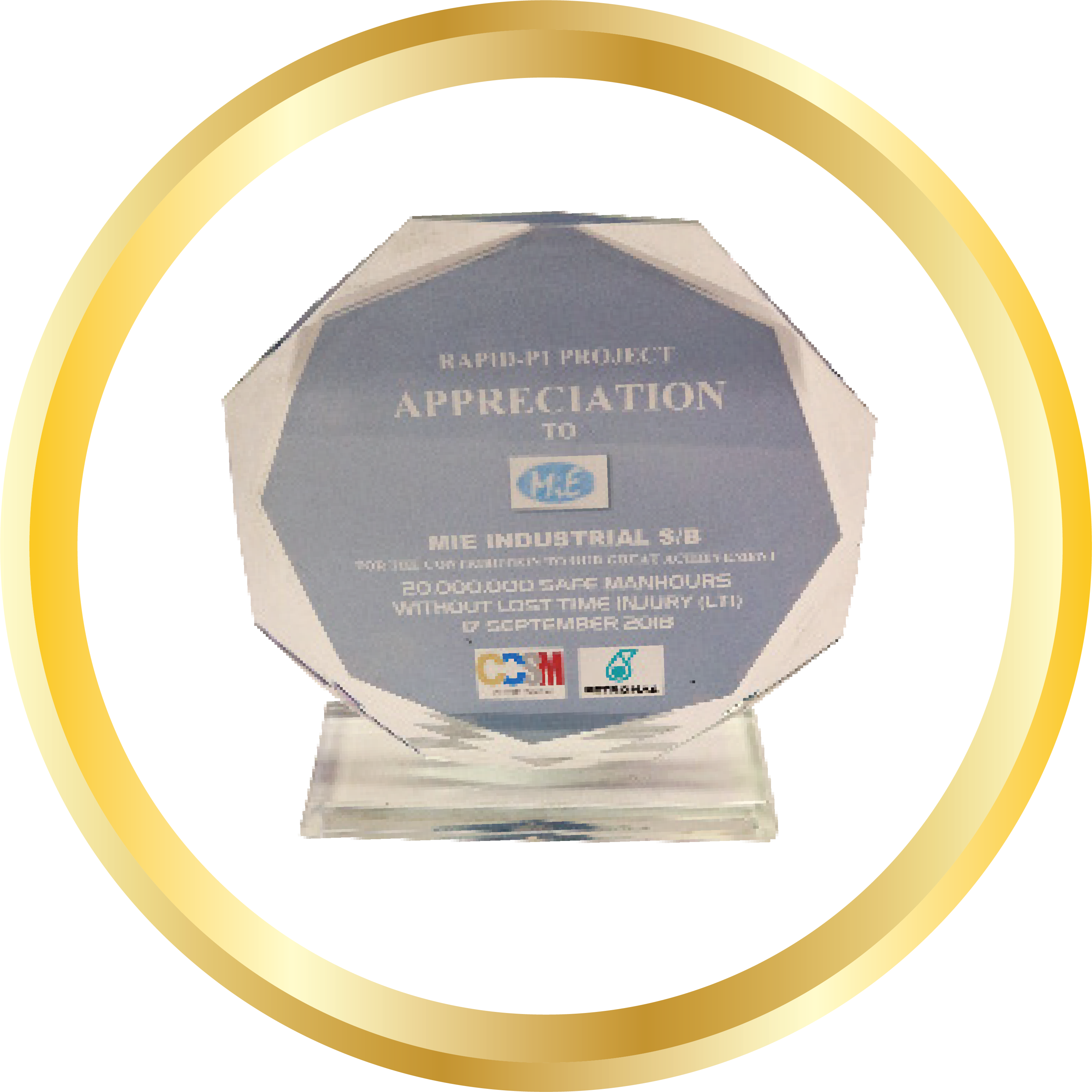 RAPID P1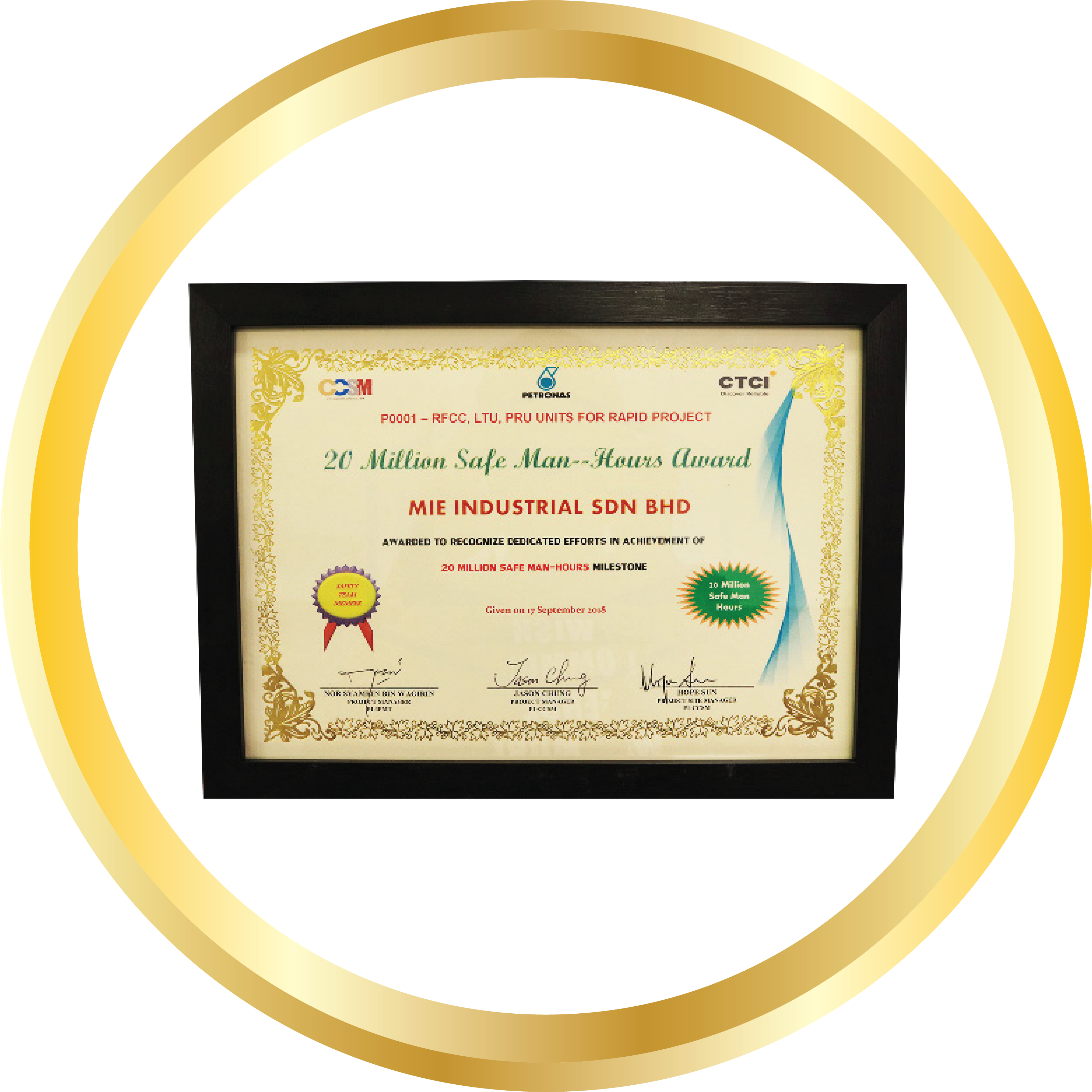 RAPID P1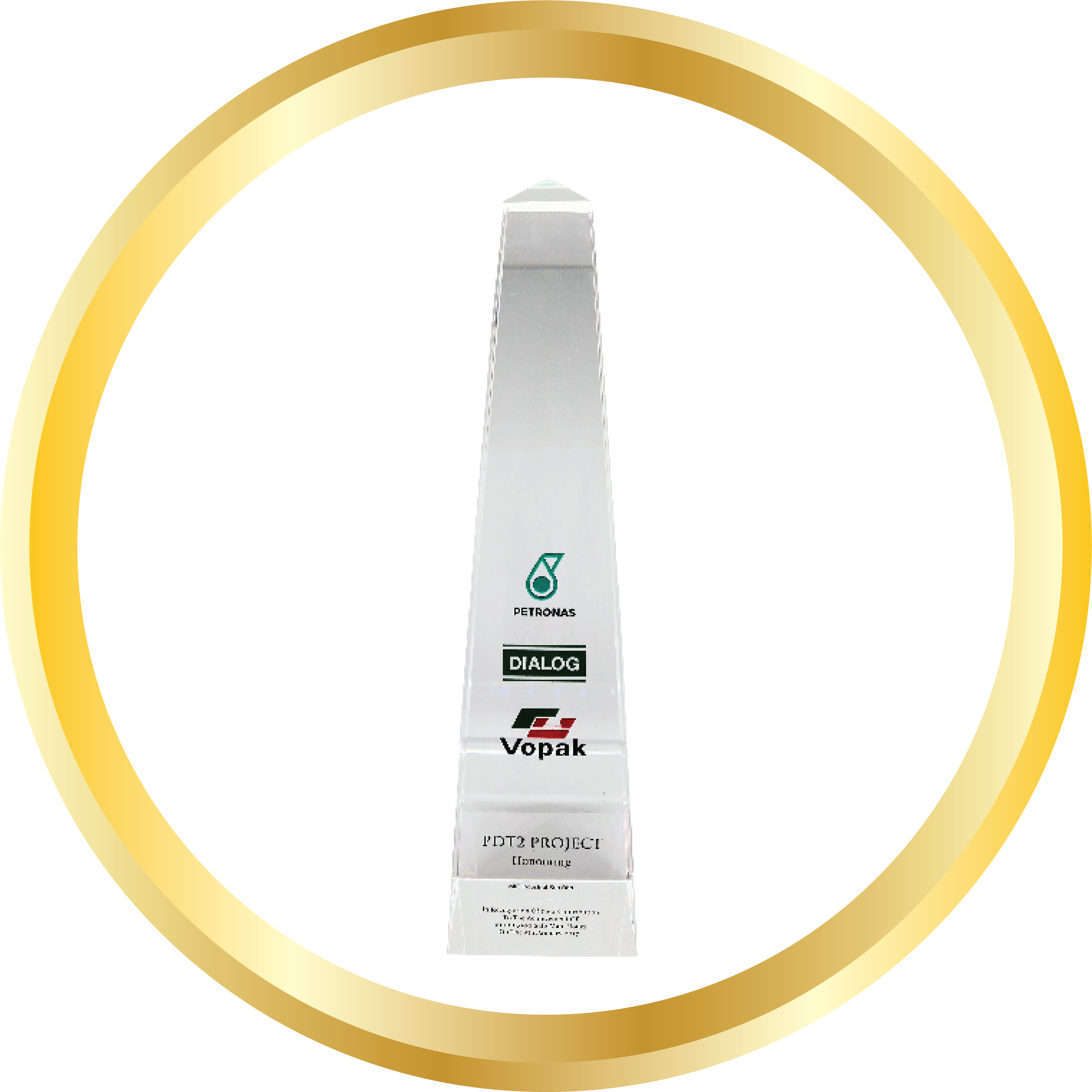 PDT2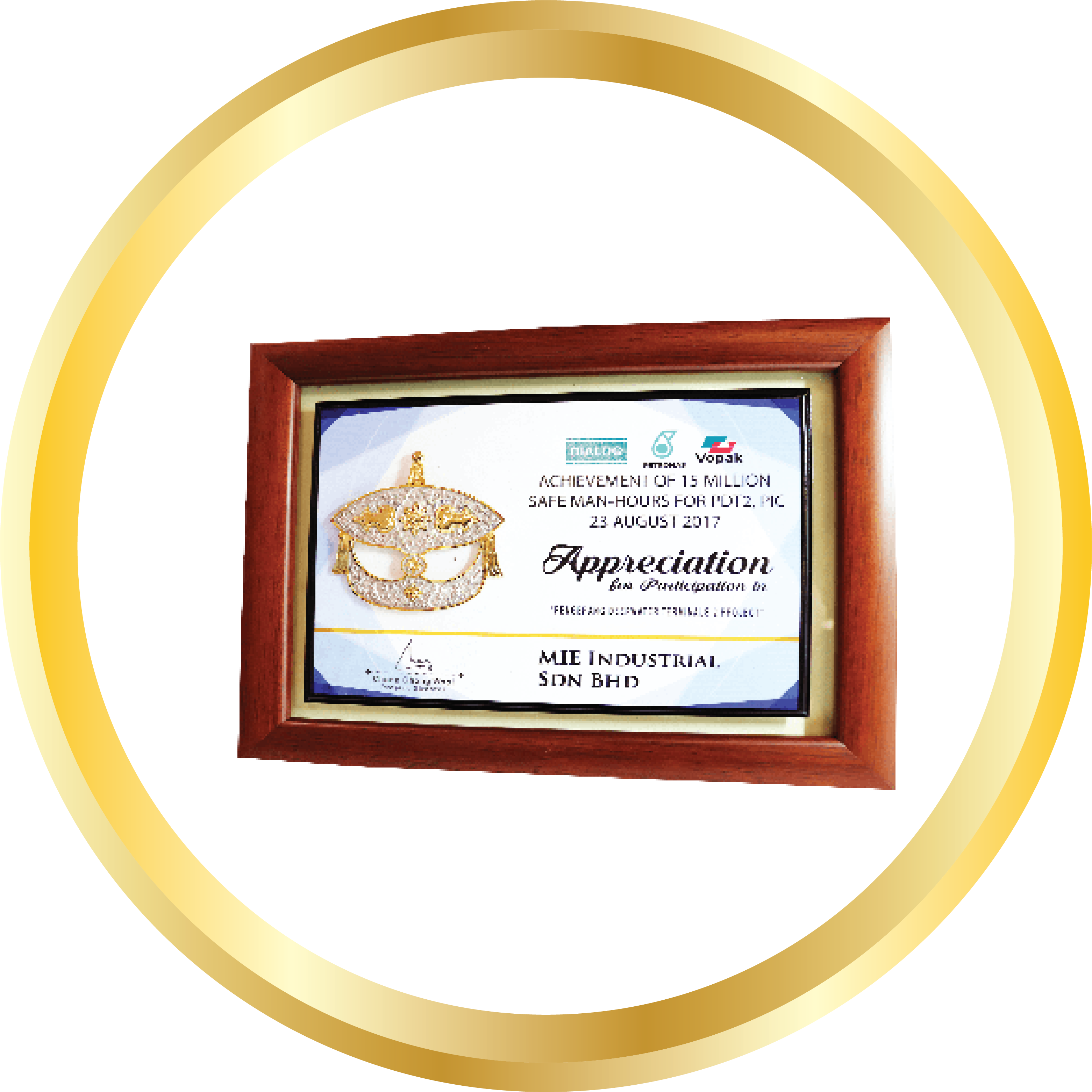 PDT2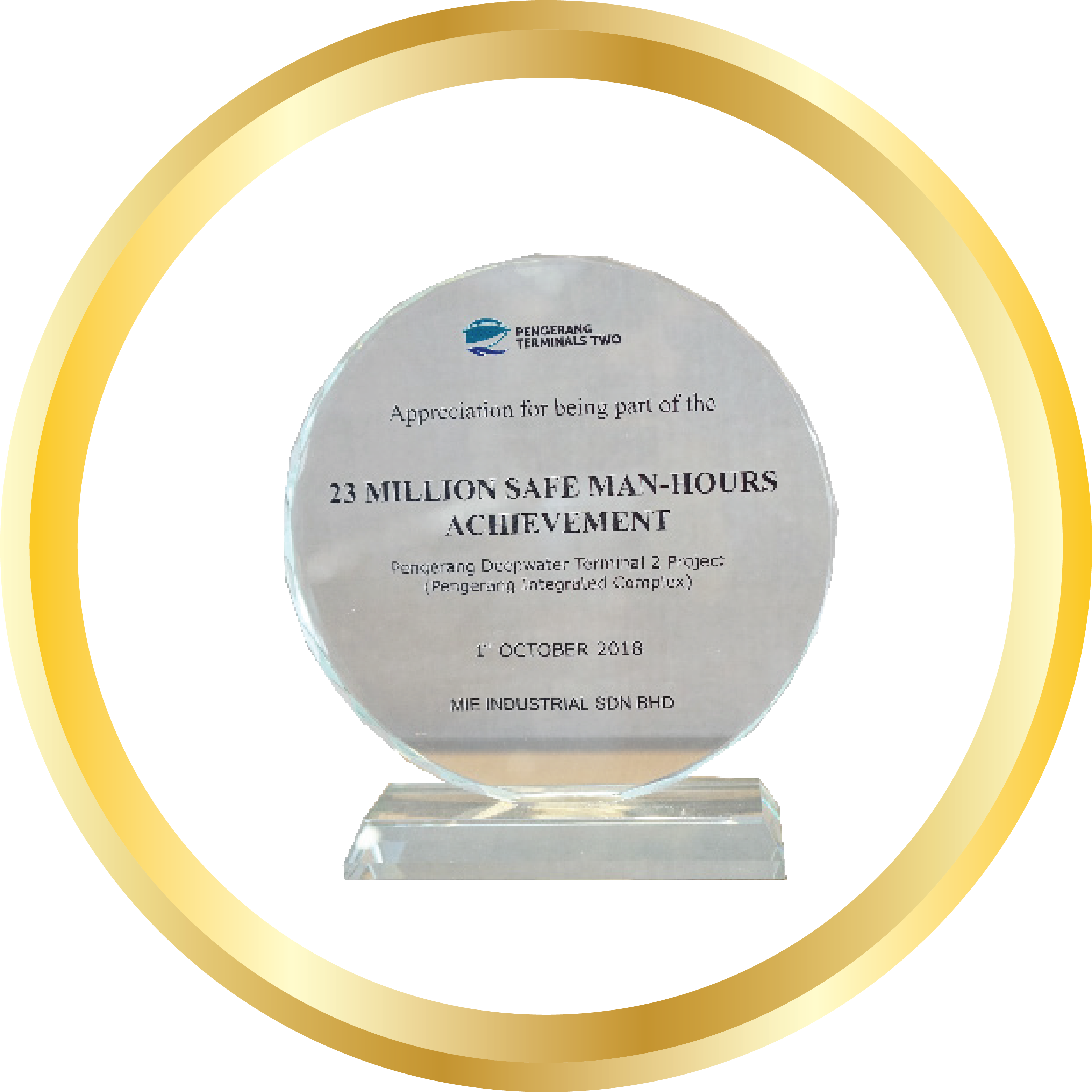 PDT2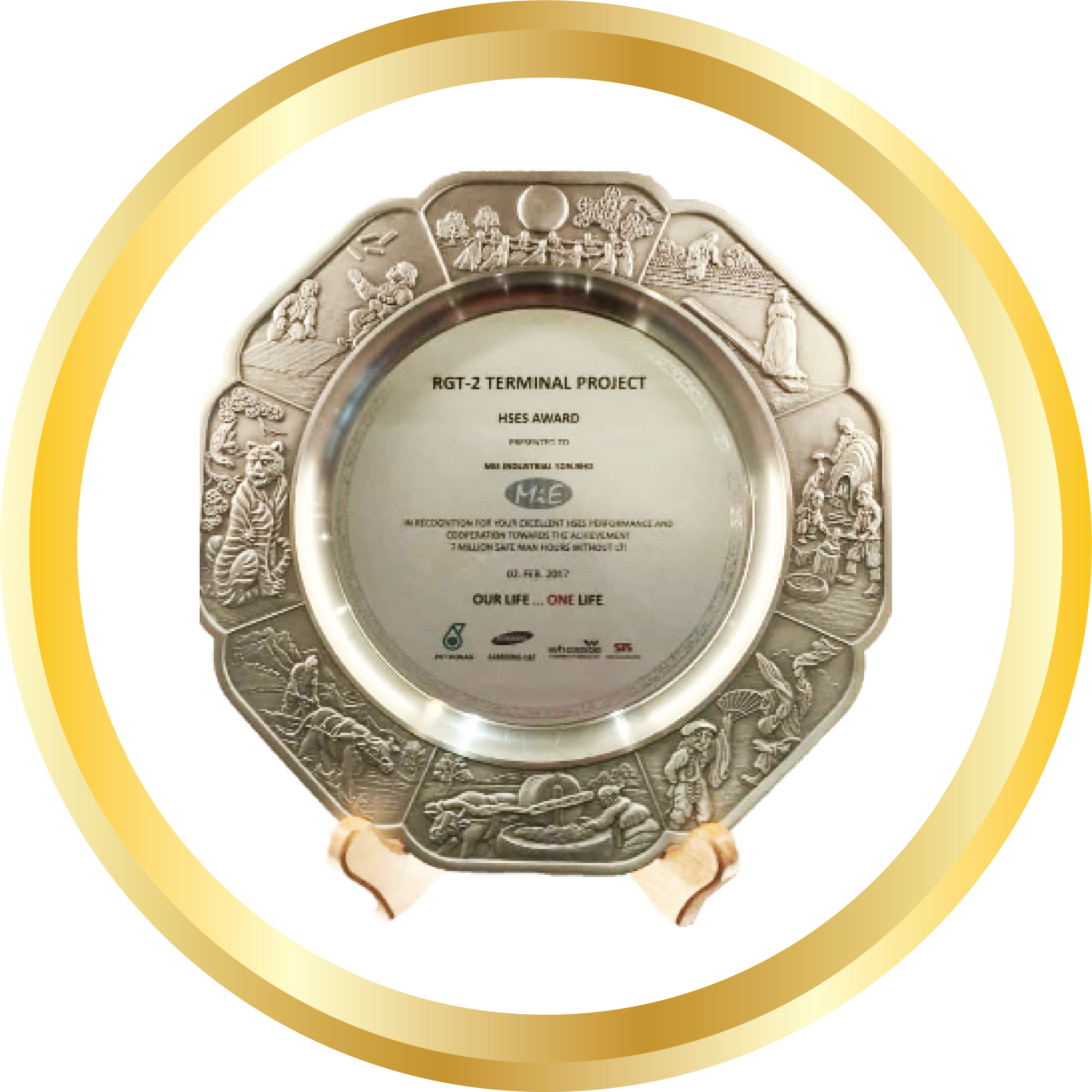 RGT-2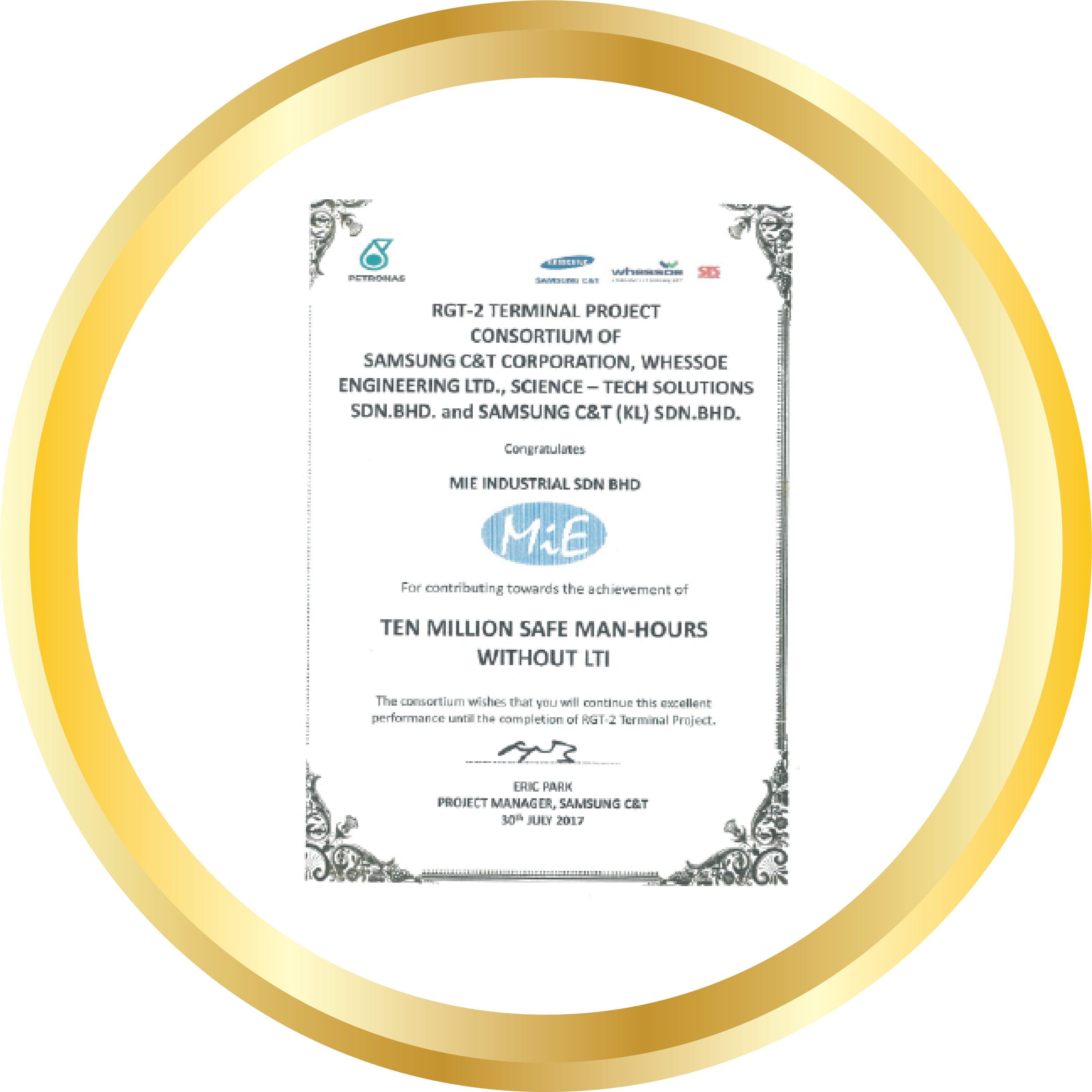 RGT-2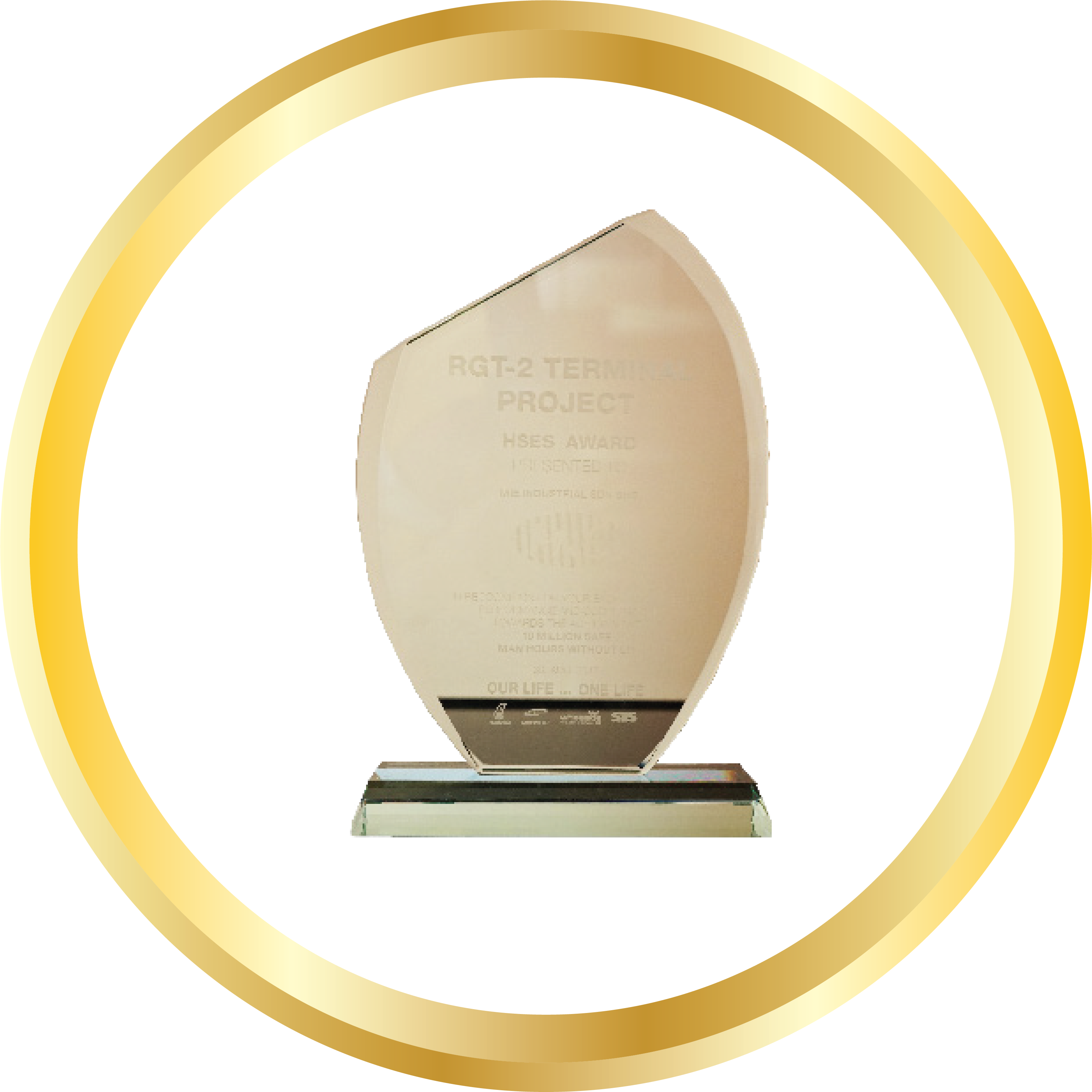 RGT-2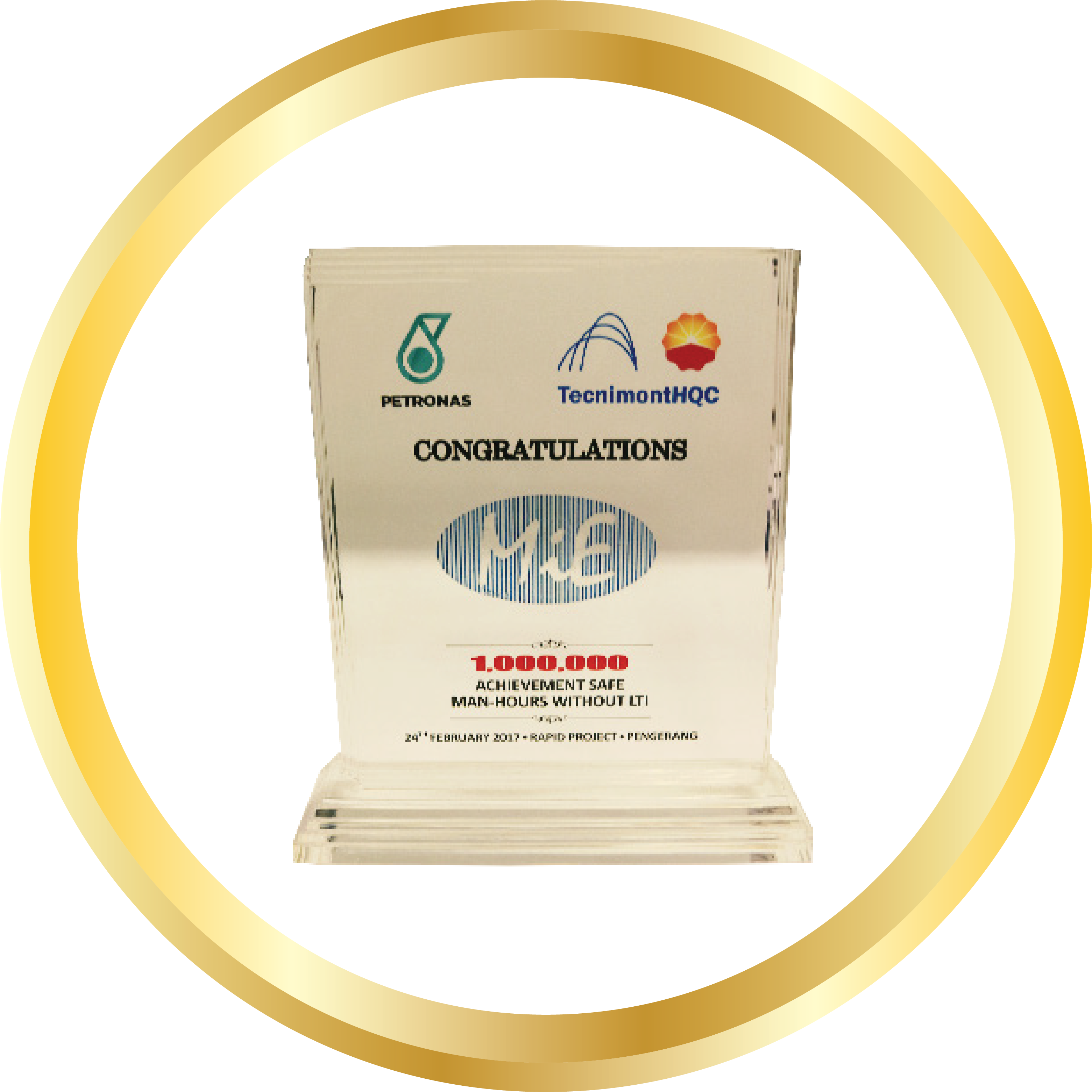 RAPID P7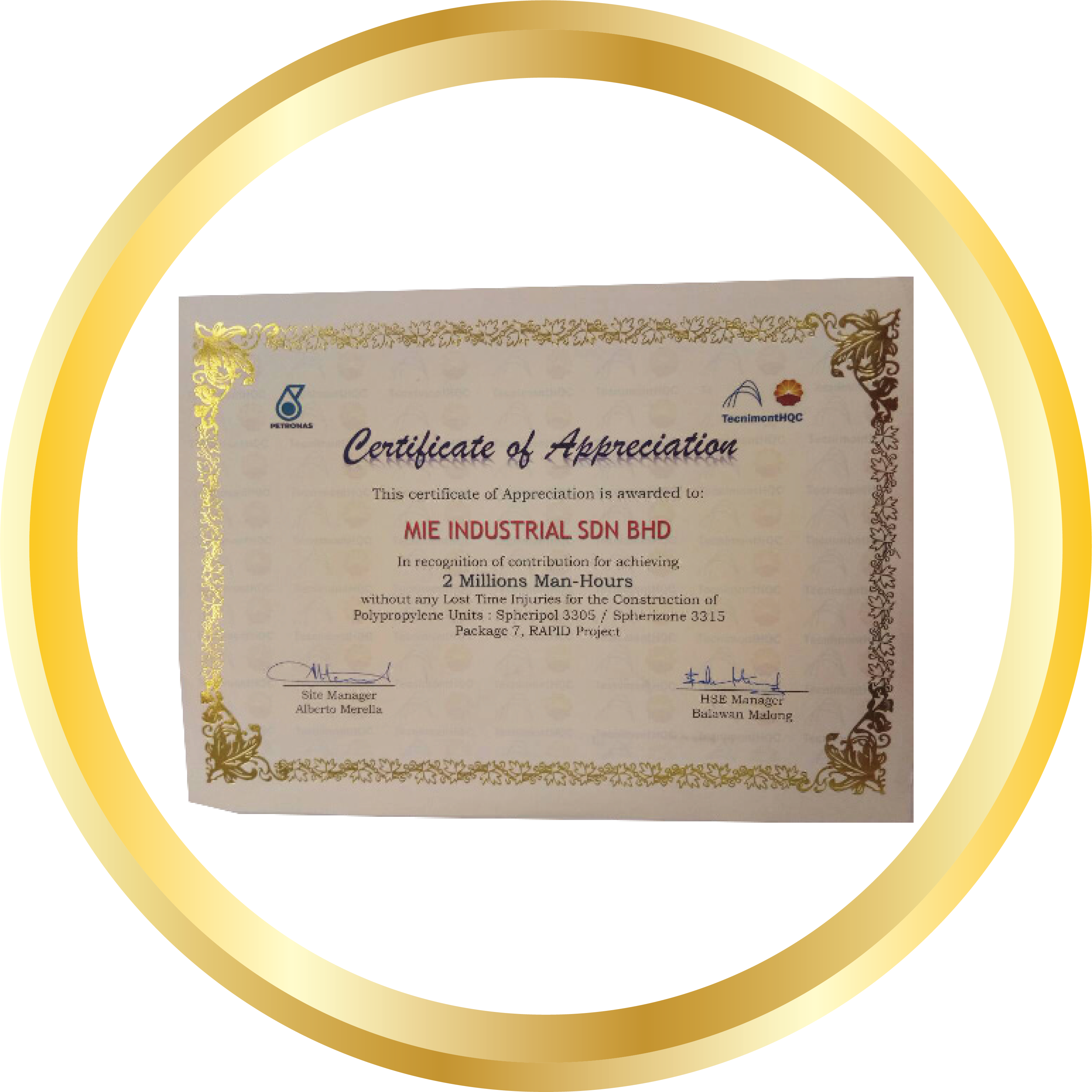 RAPID P7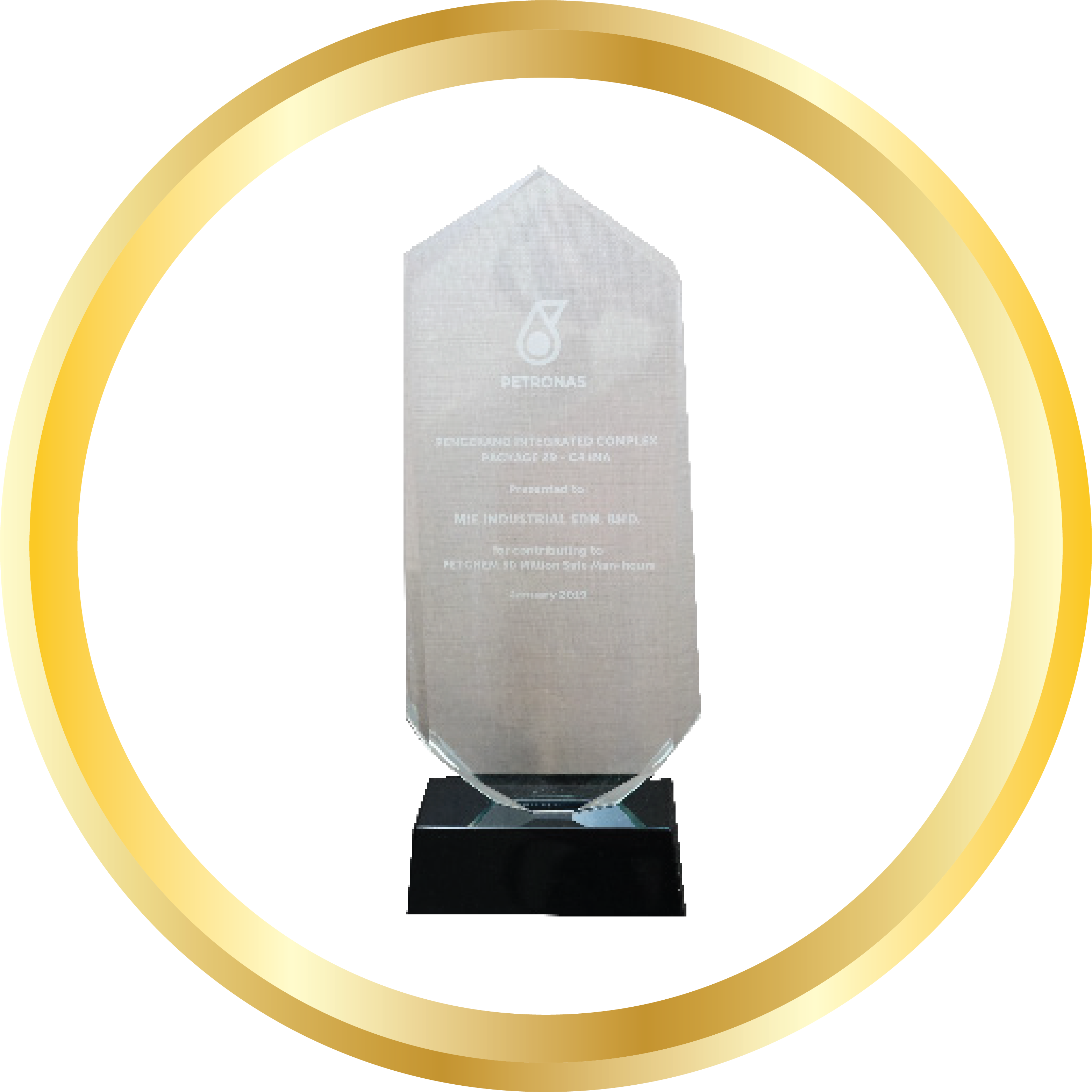 RAPID P29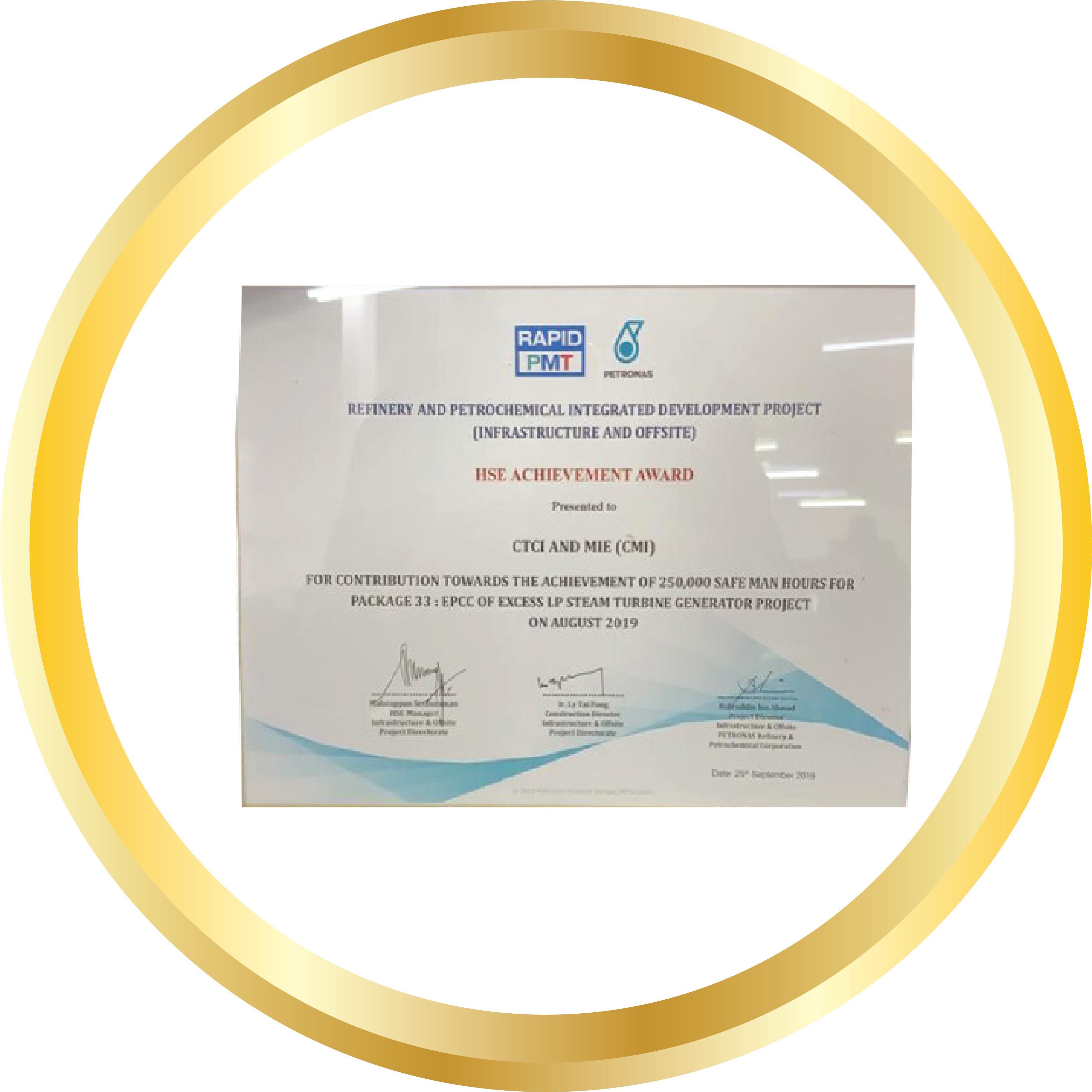 RAPID P33
Malaysian Society for

Occupational Safety and Health (MSOSH) Awards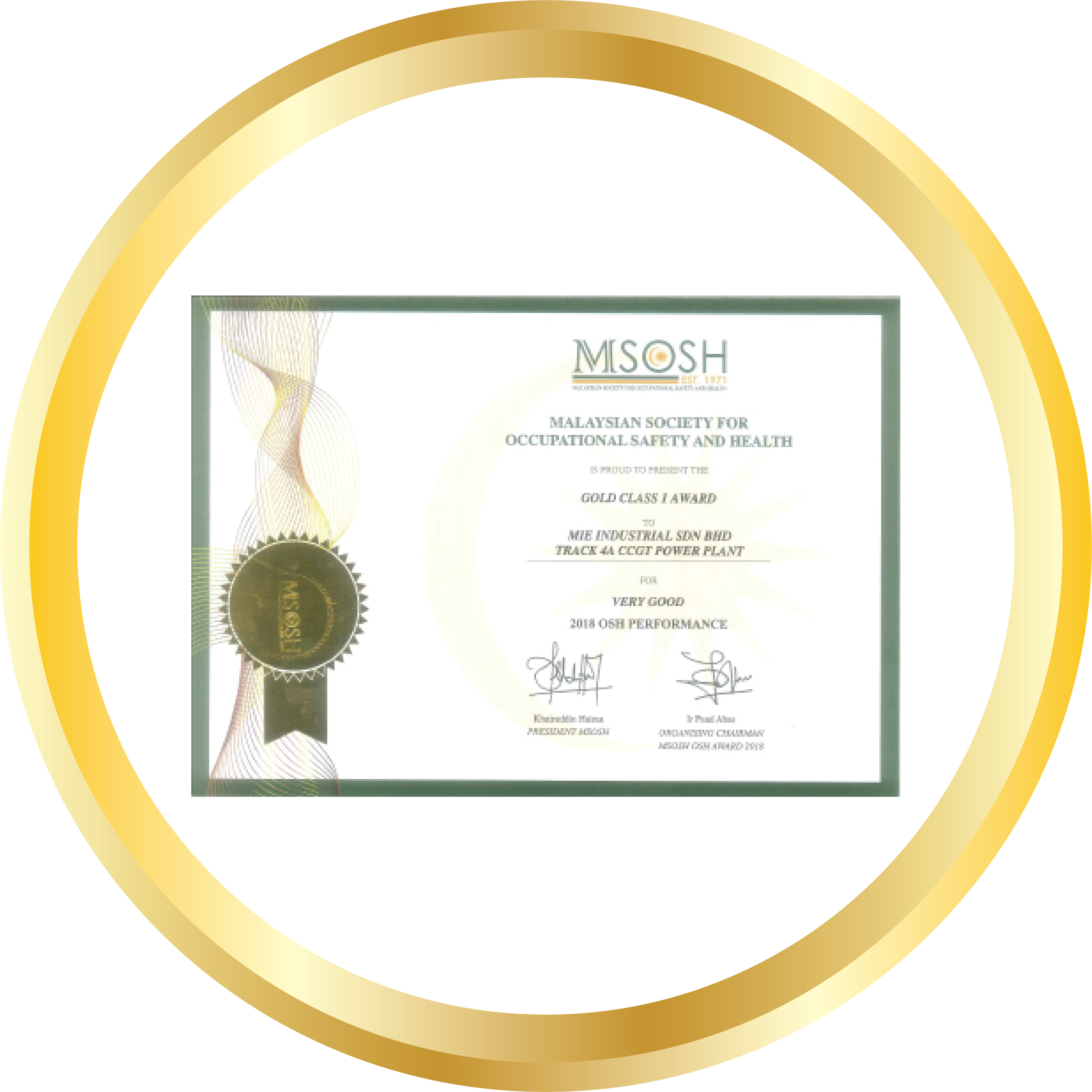 Award Gold Class I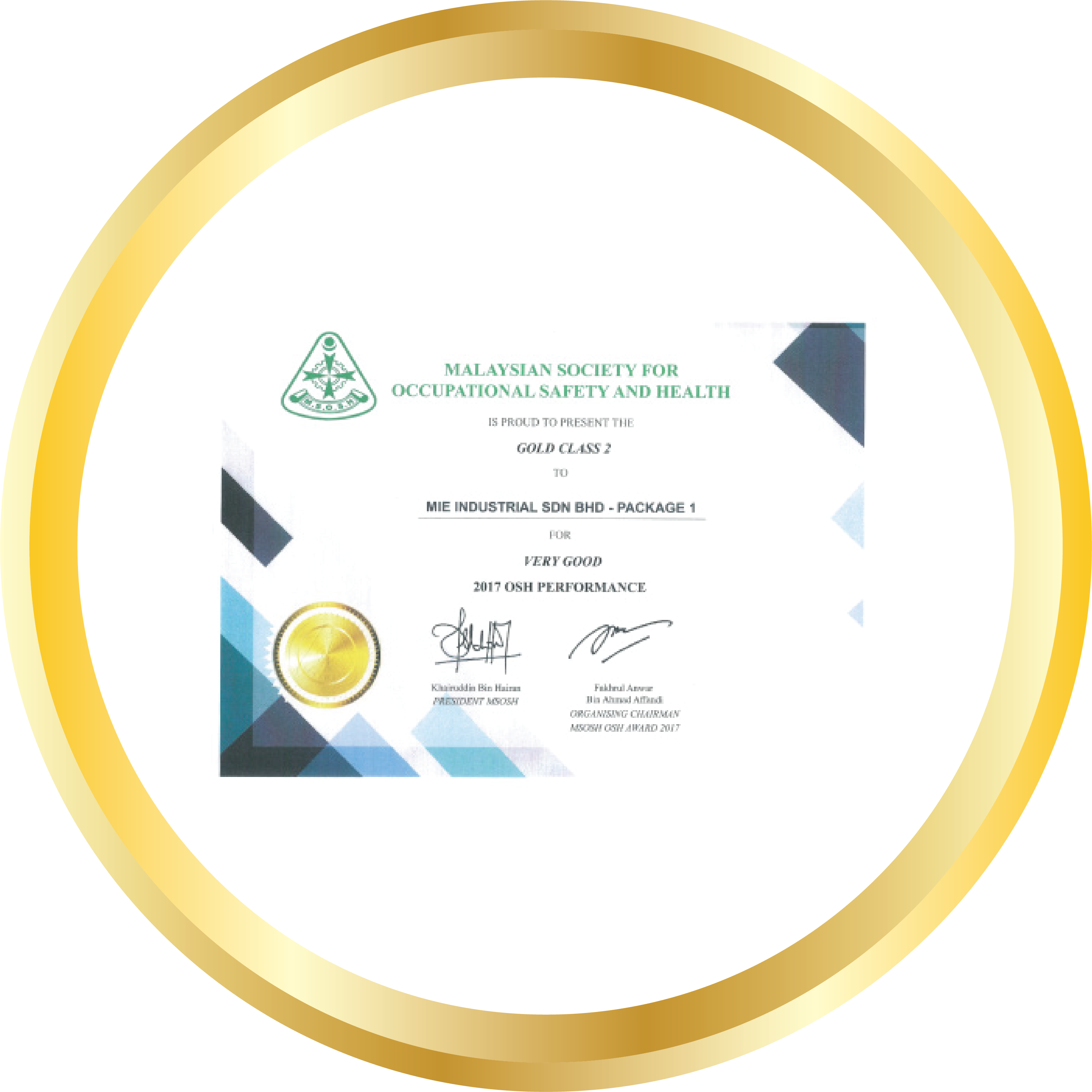 Award Gold Class II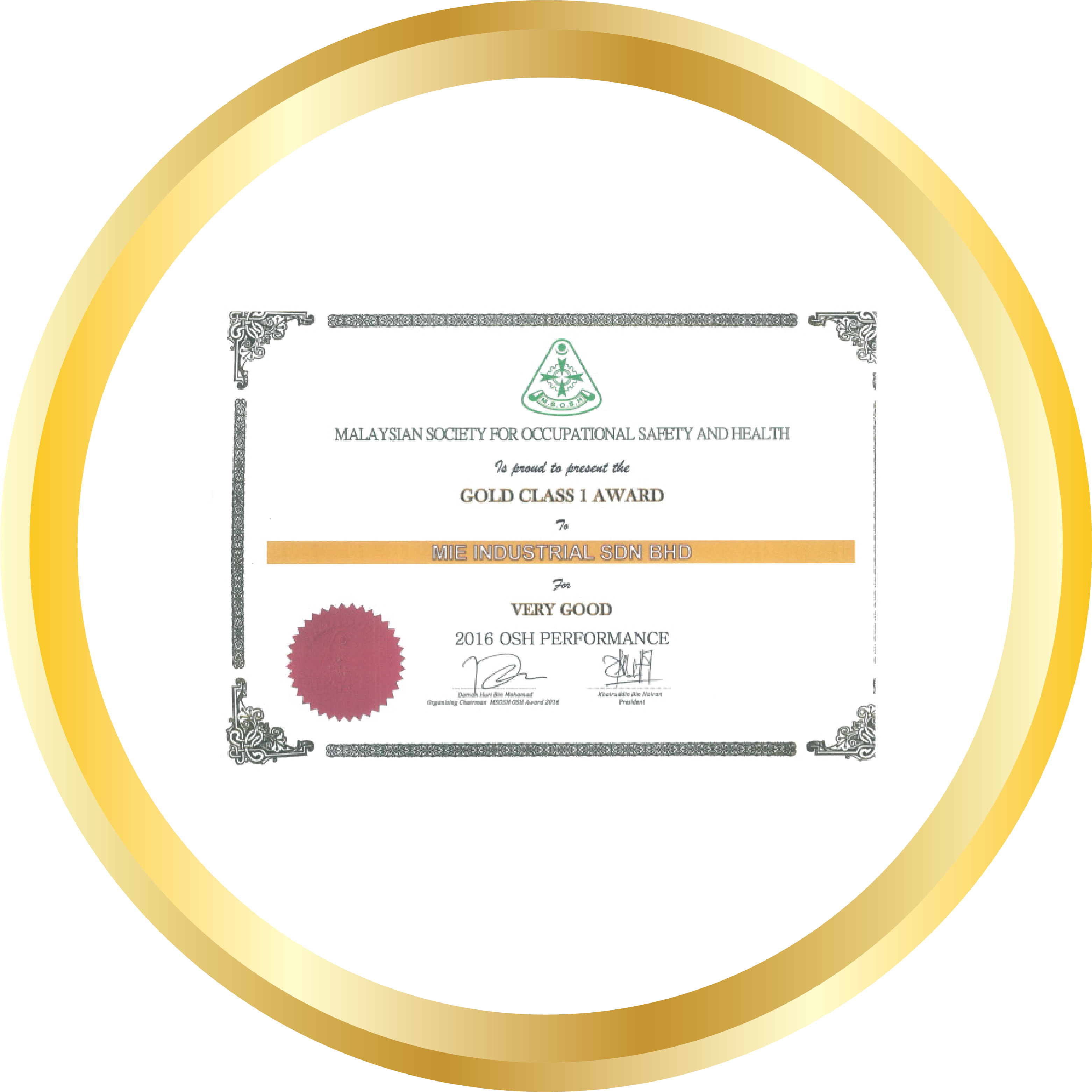 Award Gold Class I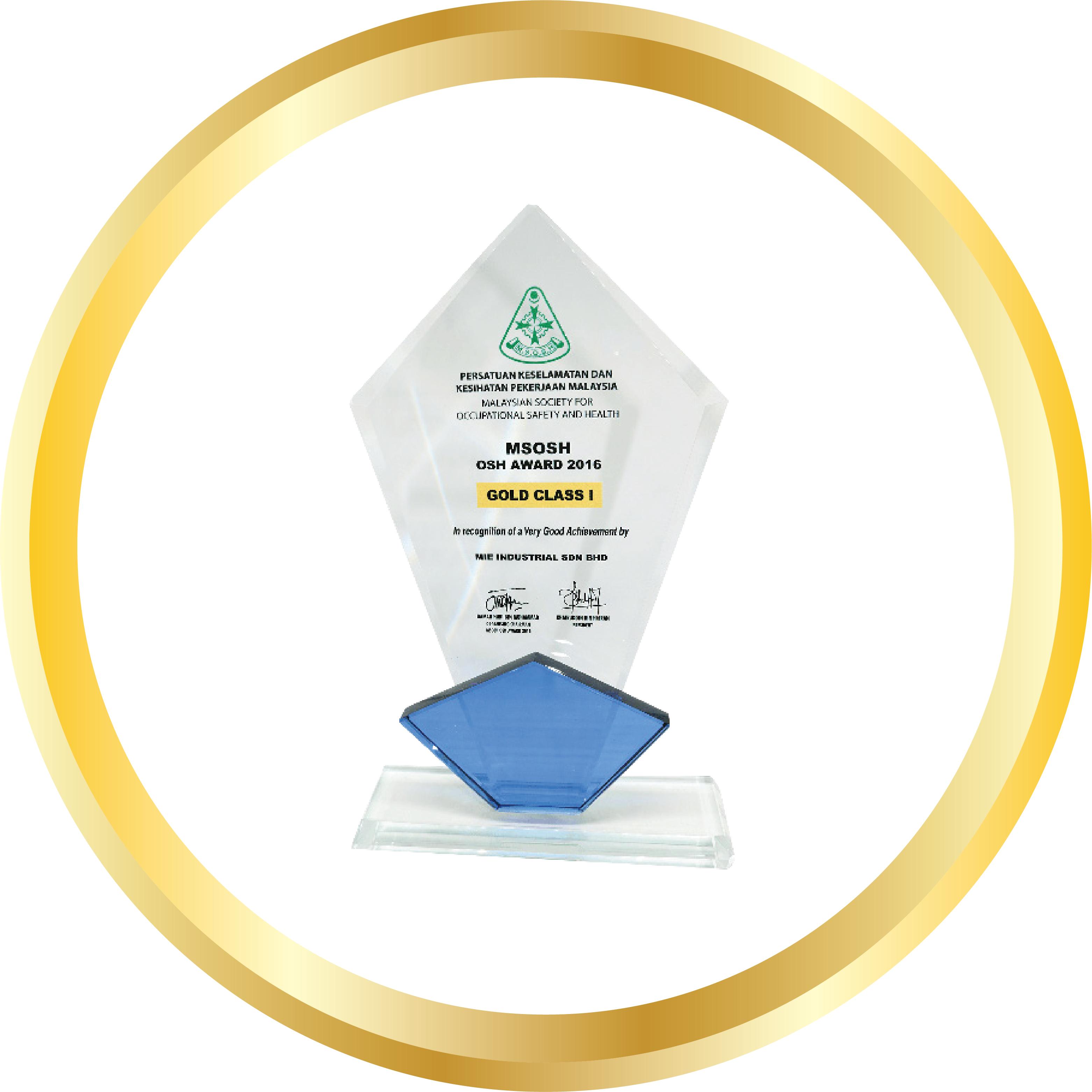 Award Gold Class I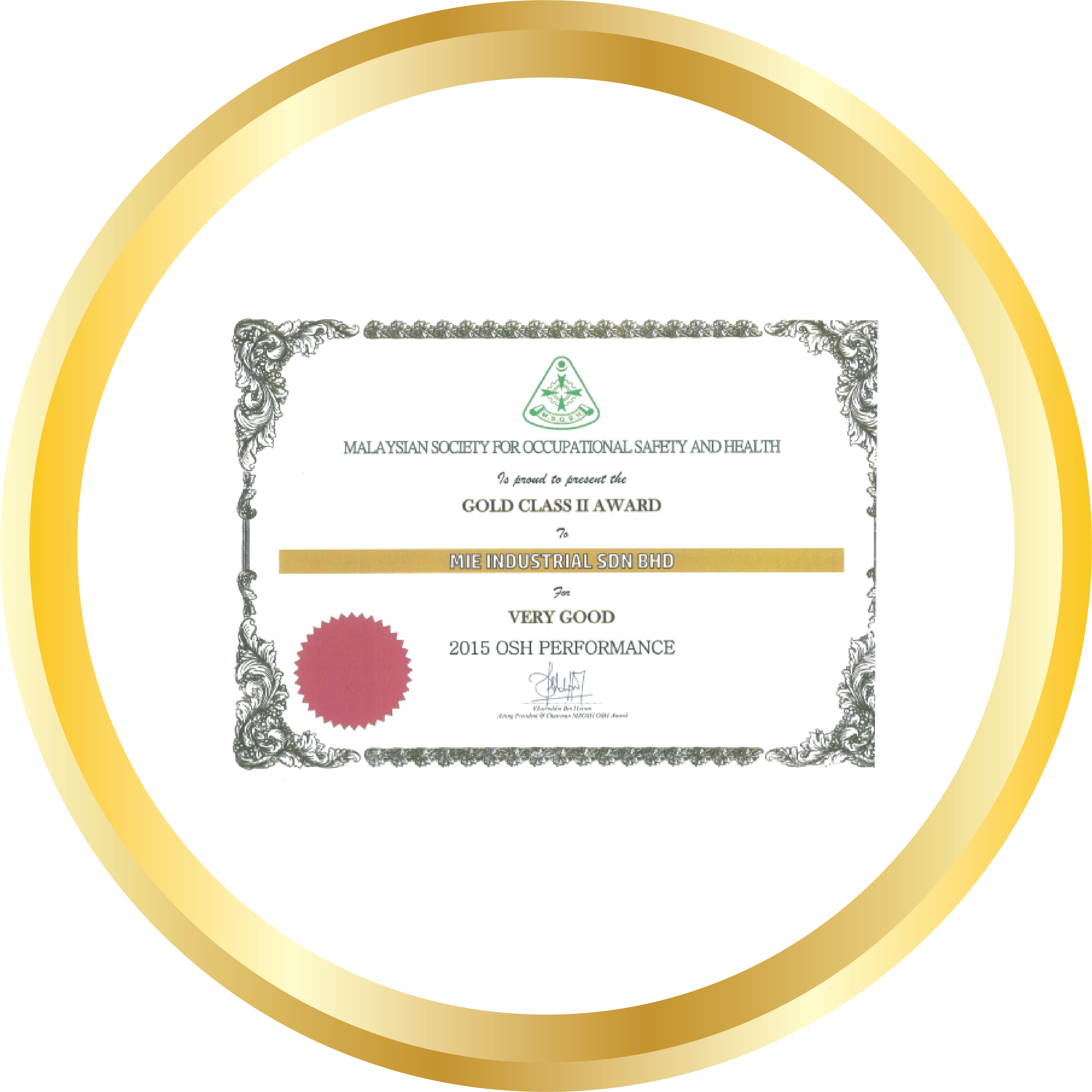 Award Gold Class II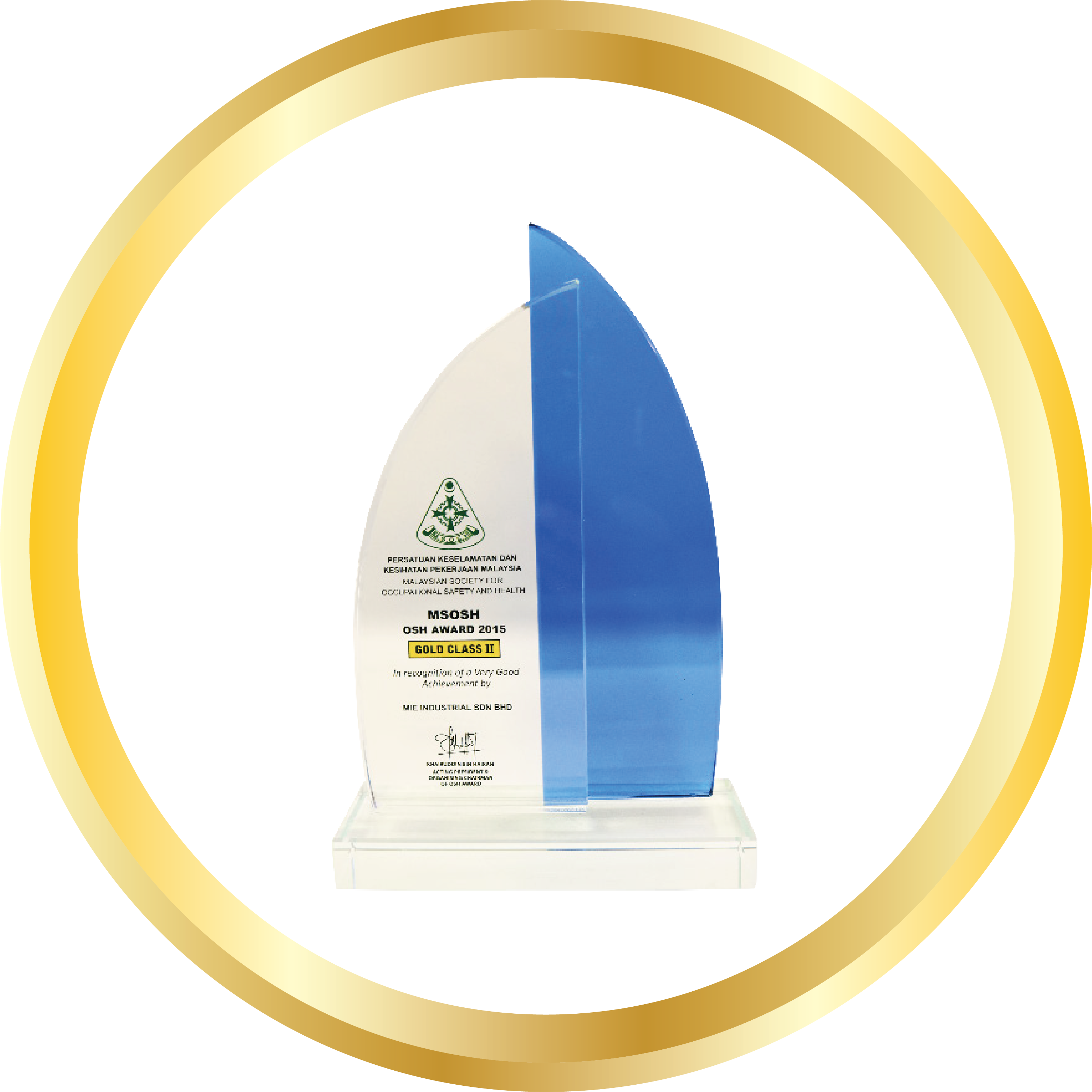 Award Gold Class II
Award Gold Class I
Award Gold Class I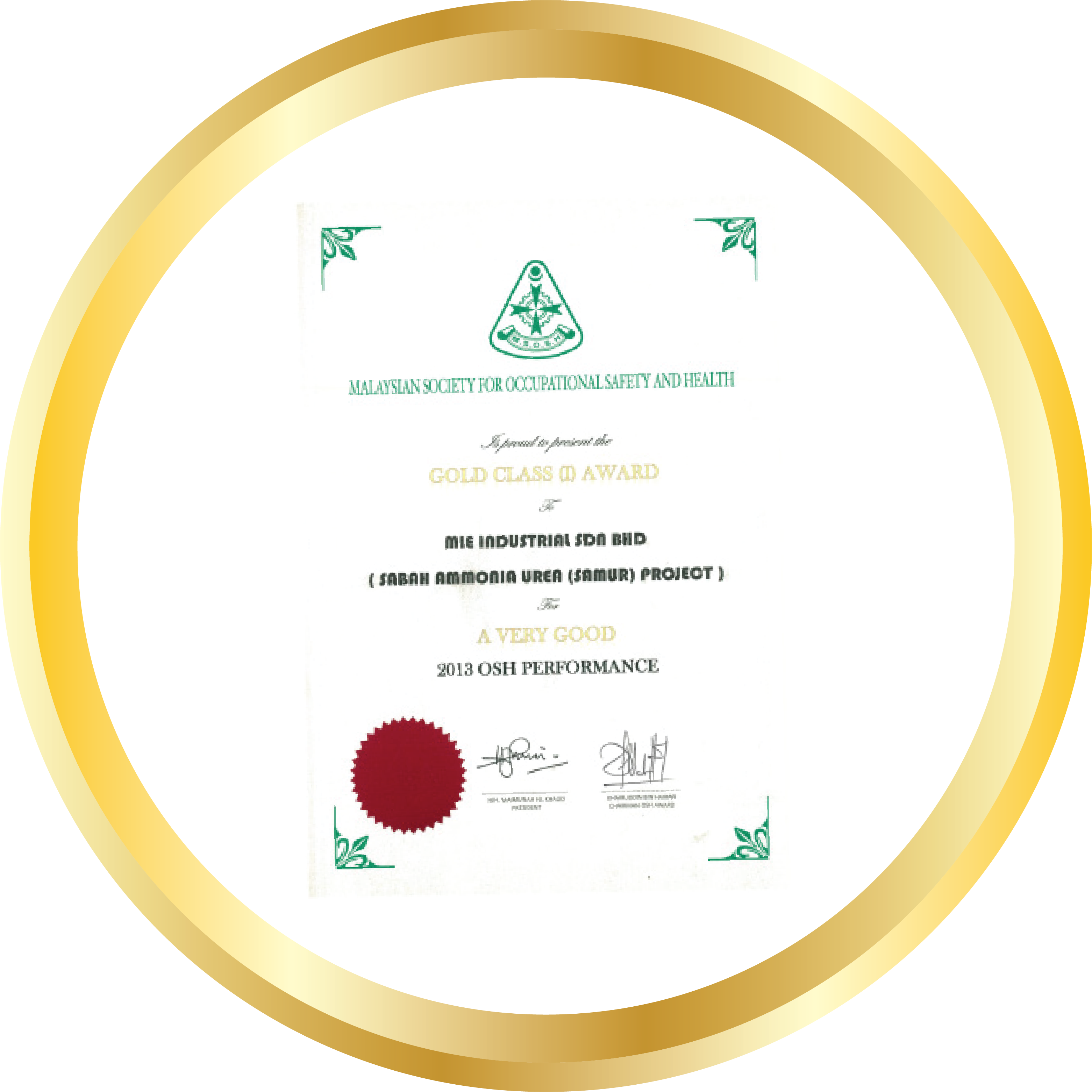 Award Gold Class I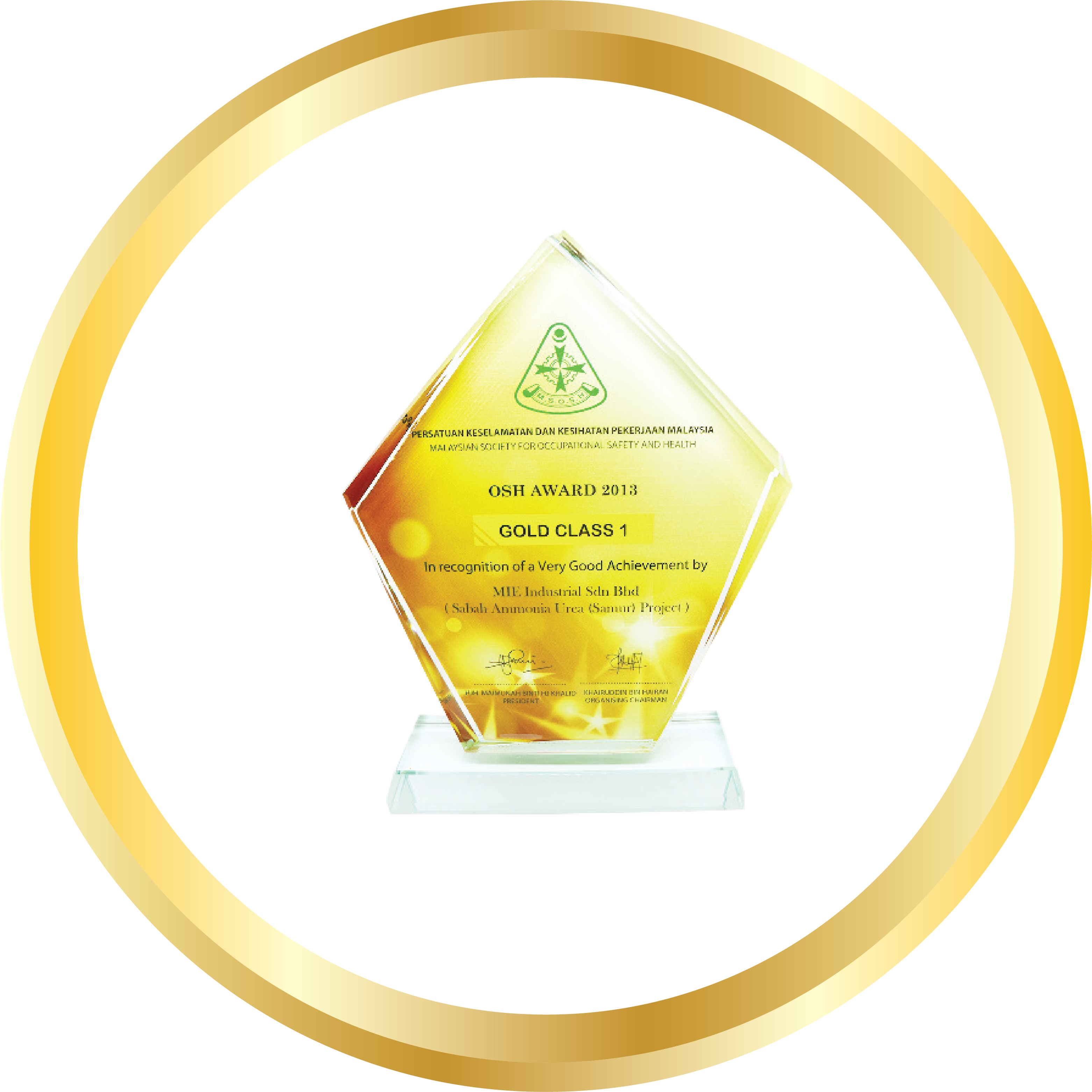 Award Gold Class I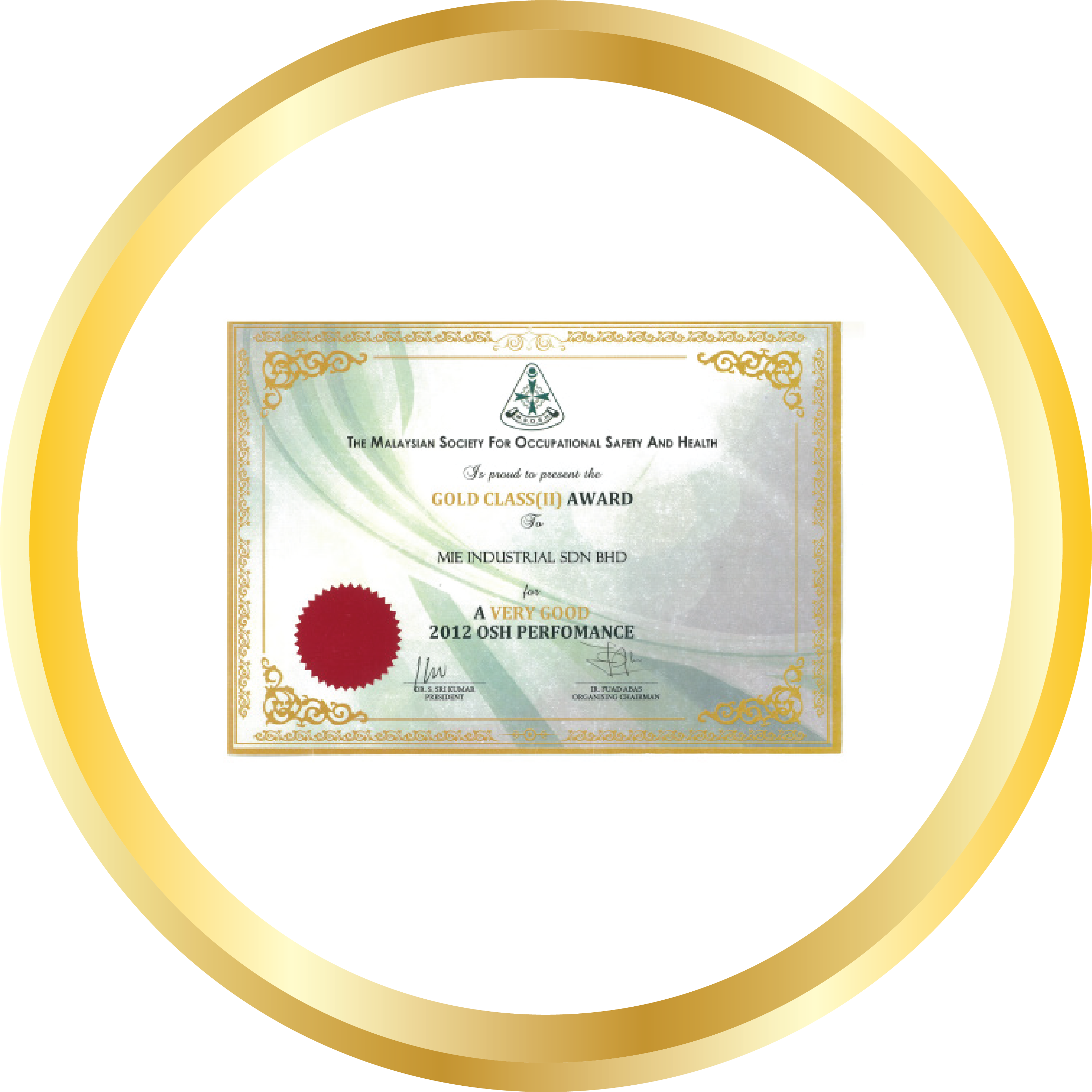 Award Gold Class II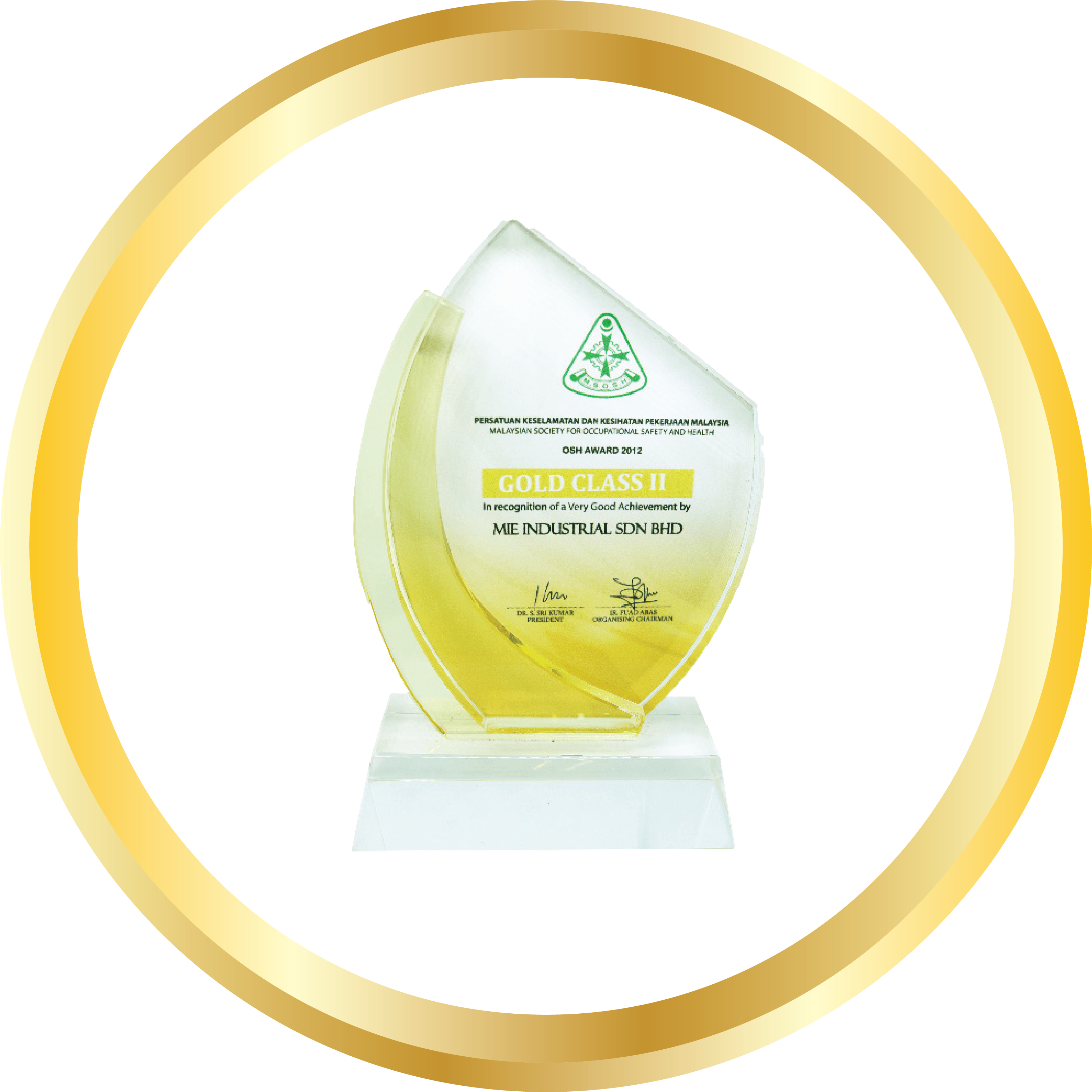 Award Gold Class II